Our firm offers a wide range of services to our individual and business clients. Because our firm is relatively small, our clients benefit by getting personalized, quality service that is beyond comparison. Below we have listed the services that we offer to our clients along with a brief description.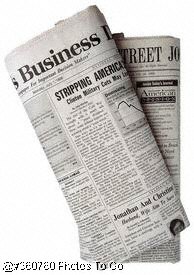 Tax Return Preparation
Tax laws change so often, it's hard to keep up. We have years of experience preparing individual, corporate, partnership, trust, and estate tax returns. We strive to make sure you get every advantage you deserve.

Bookkeeping
You spend your time growing your business...that is what you are good at. Allow us to take care of the bookkeeping side of your business. We can do this in an after-the-fact method where you bring us your financial records after a month/quarter/year has closed, or we can come to your office on a monthly/quarterly/annual basis to review your accounting entries, or we can do your accounting in-house.

Payroll Preparation
Payroll laws are hard to keep up with. Who do you have to cover for medical insurance? What types of retirement plans are out there? 401k's, Health Savings Accounts, Cafeteria Plans, and the list goes on and on. Allow us to help you in payroll preparation. We prepare payroll checks for small and large companies, many of which are done through direct deposit from your bank account to your employee's bank account. We also prepare all quarterly and annual payroll reports including W-2's and 1099's.

990 Preparation for Non-Profits
The reporting return for non-profits is extensive and time-consuming. Allow us to assist you in this annual report to the IRS.

Income, Gift and Estate tax planning
Tax laws are changing constantly. Staying ahead of the game is crucial. We are there for you as you plan for your business or personal tax situations. In addition, we also provide consultation in the highly taxed world of gifts and estates.

Compiled and Reviewed Financial Statements
While we do not prepare audits we do prepare the most commonly used finacial statements, compiled and reviewed financial statements in accordance with Generally Accepted Accounting Priciples.